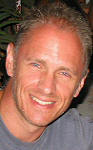 What To Expect
From the very first minute you will be taking photos with Sab's expert and friendly guidance to help you. We have worked hard to offer you tours exceptionally rich in photographic opportunities. No chance will be missed to create beautiful and evocative images you will be proud to admire and show to your friends when you get back home.
The routes are also teeming with history and Sab will be recounting fascinating stories about the city and its streets, its buildings and personalities throughout your tour.
Sab has a sharp photographic eye, and he will love passing on to you the ability to see the unusual, striking shot from the seemingly ordinary, all with his trademark enthusiasm and good humour.
So you can expect an unforgettable tour of a classic Paris quarter, full of stunning sights and sounds which you will be shown how to capture forever with your lens. You will learn many new techniques and 'ways of thinking' to allow you to develop the imagination and spontaneity needed to make the most of any situation.
The camera you have is not important. Enthusiasm and imagination is the key to creating a great image. If you are the proud owner of the latest digital or traditional SLR Sab will show you how to use all its capabilities to the full. If you are nervously clutching a humble €10 plastic throwaway, Sab will show you how to take great photos with that too!
You will have countless occasions to learn new skills as Sab devotes plenty of time to everyone in our small groups with a maximum of six participants.
Your photographic tour with Sab will be one of the absolute highlights of your holiday and you will leave with pictures and memories which will stay with you forever as a lasting memento of the time you spent in this most romantic and breathtaking of cities.