Spring Surprise Photo Tours in Paris
"Back again by popular demand!"
Accompany Paris street photographer Sab Will in the magical streets of Paris on his exclusive Spring Surprise Tours.
As the chilly months of winter give way to budding trees and filling café terraces, along with the odd spring shower to give us some wonderful reflections on those typical cobblestoned streets, now is a fantastic time to get out into the streets of the capital and start shooting Parisians!
One of the real skills of a street photographer is the ability to make something seemingly ordinary look... extraordinary.
And that's where the photographer's eye comes in, Sab's passion and obsession: capturing and creating things not even seen by the naked orb. We will stroll the streets looking for opportunities to add local colour and capture unexpected events as they happen.
Sab is looking forward, as ever, to sharing his endless passion for the City of Light with his photo tour friends.
We've created a whole set of Exclusive Photo Tours for you to choose from (over ten now!) and of course you can customise them to your heart's content. That's one of the personal touches we pride ourselves in.

We have the following days available over the spring period available for individuals, couples, friends and families, so hurry to book your place with Sab and enjoy an enchanted morning, afternoon or evening on a Spring Surprise Photo Tour!
Spring Surprise Photo Tours
March 2012

April 2012

May 2012

Currently available...

Most weekends &
some weekdays

Currently available...

Most weekends &
some weekdays

Currently available...

Most weekends &
some weekdays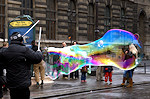 And of course it is your personal photo tour - just you and Sab, so you will have 100% attention from your favourite Parisian street photographer!
"Sab goes at exactly the pace you want, concentrates on exactly what you want to photograph, and you hit the café just when you need to!"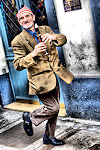 Choose from any of my most popular tours, or create your own. Of course, in the spirit of true street photography, all my exclusive photo tours focus on the hidden Paris which you wouldn't normally see.
However, it's always marvellous to photograph the most famous Parisian monuments creatively too, and in brackets below are some of the most famous places I normally include on each tour:
~ MY MOST POPULAR PARIS PHOTO TOURS ~
Mysterious Montmartre (Sacré Coeur/place du Tertre)
Latin Quarter Curios (Notre Dame/Shakespeare & Co./Jardin de Luxembourg)
Marvellous Marais (place des Vosges/Bastille/centre Pompidou)
Palais Royal Ramble (Palais Royal/Louvre Pyramid/les Tuilleries)
Eiffel Tour Idyll (Eiffel Tower/Champs des Mars/Seine)
Hidden Paris Passages (Palais Royal/passages Vivienne,Colbert,Panoramas,Jouffroy)
Snaking The Seine 1 (Statue of Liberty/Eiffel Tower/Alexandre 3 Bridge/Musée d'Orsey)
Snaking The Seine 2 (Artists' Bridge/Ile de la Cité/Open Air Sculptures)
Island Hopping (Ile de la Cité/Ile St. Louis/Notre Dame)
Champs Elysées (Invalides/Grand Palais/Champs Elysées/Arc de Triomphe)
You may modify or customise our exclusive tours any way you want!
I am currently offering a €30 discount per person (20%) on the above tours for two people or more.
So if you are a couple you will save €60 and pay just €240 instead of €300 for a four-hour tour with Paris street photographer Sab Will.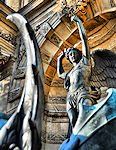 * Included in every Paris Set Me Free 'Exclusive Tour Pack' is:
a beautiful desk calendar including 13 of Sab's artistic Paris photographs

a unique set of Paris street photography bookmarks

a selection of Sab's favourite old Paris poster reproductions

a 10 minute video appraisal of your favourite shots from your Paris trip
Just contact me below mentioning the tour and the discount you'd like if applicable and it's yours - see you in Paris!