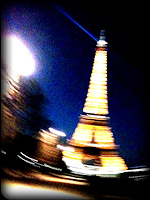 Booking Form
Prices are as follows:
One person:

€150

Three people: €330

Two people:

€240

Four people: €390
I ask for a 20% reservation deposit at the time of booking, with the balance payable when we meet.
Don't hesitate to ask me for more information or tell me about any special requests you might have. I will be happy to discuss them with you and make sure your tour is just what you'd like it to be.
Please fill in the form below and send it off to me straight away.
I'll get back to you very soon. And thanks for coming to see Sab's Secret Paris!
*THESE fields are required.
Check Availability & Book Up