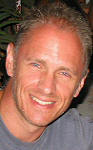 FREE On-Line Digital Photography Course
~ Study Guide
So you're a keen to improve your photography skills. That's great!
Maybe you've just got a beautiful new camera with more buttons and dials than you've had hot dinners. Marvellous!
Perhaps you're moving over from film to digital photography and need to quickly get up to speed. Absolutely fine.
But what is the best way of going about gaining these valuable new skills and, most importantly, developing that all important 'photographer's eye'?
Well, that's where we can help. Here at Paris Set Me Free you will find plenty of inspirational resources to help you get the best out of your equipment and yourself.
Our suggested action plan is as follows:
read the Paris Set Me Free Photo Blog every day
study the photos, lessons and critiques carefully
go straight to the lesson you find most interesting
add your comments and ideas to the blog regularly
GET OUT THERE AND SHOT SOME PICS!!!
share your photos with us for reactions
As I right this I am at the beginning of this adventure, and currently have a grand total of zero lessons written! But you have to start somewhere. Please be part of it by visiting the Paris Set Me Free Photo Blog and commenting - Sab would love to hear from you, and... good luck with your creative photography. May your pixels fly with your imagination and never come down!
Sab speaks pretty good English, reasonable French and execrable Spanish.
---